Your Choice for Full Service Property Management in Fredericksburg and Surrounding Areas
Let Us Manage Your Fredericksburg and Surrounding Regions Rental Property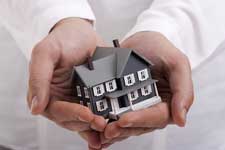 MacDoc Property Management LLC is a full service management company, servicing Fredericksburg, Stafford, Spotsylvania, Manassas, Woodbridge, Ruther Glen, Orange, King George and other surrounding cities. We provide you with quality service, peace of mind, attention to detail, and the professionalism needed to maintain your investment. With our experience and education, we are fully equipped with the knowledge necessary to help you navigate through the current real estate market and maximize the most profit from your investment property.
MacDoc Property Management OVERVIEW
As your Full Service Property Management Company...
MacDoc Property Management LLC provides the following services:
Professional Advertising of Rental Properties
Your rental property is posted on our website, MRIS, Craigslist, Trulia, Zillow, realtor.com, social media, and many other marketing websites.
Placement of "For Rent" signs on vacant properties.
Property showings
Tenants Carefully Screened
Verification of current and past rental history.
Credit & Background checks
Unlawful Detainer (eviction) checks.
Employment income verification.
Inquire About Our Services
Rental Income
Market analysis – constantly evaluating the current market in order to rent your property at the highest possible value.
Security Deposit and Rent collection
Owner paid rental income by ACH Deposit or live check
Owner financial statement available to view anytime online
Move-In
Prepare/ratify lease and addendums.
Collect first month rent and security deposit
Perform move-in inspections reports with photos.
Send lease renewal notice 90 days prior to ending date
Move-Out
Notify Owner when tenant gives notice to vacate and start marketing property.
Send tenant letter outlining move-out requirements and guidelines for return of security deposit.
Set appointment with tenant for move-out inspection reports.
Conduct detailed move-out inspection reports and provide to owner with photos.
Complete security deposit reconciliation – tenant is charged for all items they should be held liable for, including damages above normal wear and tear, cleaning, unpaid rent and other charges.
Contact owner on condition of property and suggested work needed to be done for next "rent ready".
Complete coordination of turnaround work following move-out, including turning utilities on so maintenance can be performed and property can be shown.
Effective Maintenance
In-House Maintenance Team with Maintenance Coordinator contacting tenant within 4 hours of request during business hours.
24-hour emergency service via online or phone with immediate response.
Owner informed via email of maintenance request and kept updated on progress of maintenance performed.
Bill tenant for repairs that are determined to be their responsibility.
Routine Inspections
Move-in/move-out inspections reports at tenant turnover.
Bi-Annual interior inspections – allowing for preventive maintenance to be done before small maintenance problems become big costly repairs.
Periodic drive-by exterior inspections.
Visual interior/exterior inspections during maintenance jobs.
Online Account Access
Property financial reports available anytime online.
Maintenance reports/inspections/invoices all uploaded to your account for viewing.
Lease and other documentation uploaded to your account for anytime viewing.
Year-end 1099 statements for tax purposes.
Fredericksburg and Surrounding Regions Area Information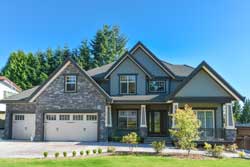 Fredericksburg is an independent city located in the Commonwealth of Virginia in the Eastern United States. As of the 2010 census, the population was 24,286, up from 19,279 at the 2000 census. The city population was estimated at 28,118 in 2015. The Bureau of Economic Analysis of the United States Department of Commerce combines the city of Fredericksburg with neighboring Spotsylvania County for statistical purposes.
Located 45 miles (72 km) south of Washington, D.C. and 58 miles (93 km) north of Richmond, Fredericksburg is part of the Northern Virginia region and is included in the Washington-Arlington-Alexandria, DC-VA-MD-WV Metropolitan Statistical Area.
Located near where the Rappahannock River crosses the Atlantic Seaboard fall line, Fredericksburg was a prominent port in Virginia during the colonial era. During the Civil War, the town, located halfway between the capitals of the opposing forces, was the site of the Battle of Fredericksburg and Second Battle of Fredericksburg, preserved in part as the Fredericksburg and Spotsylvania National Military Park. Tourism is a major part of the economy, with approximately 1.5 million people visiting the Fredericksburg area annually, including the battlefield park, the downtown visitor center, events, museums and historic sites.
Fredericksburg is home to several major commercial centers including Central Park (as of 2004, the second-largest mall on the East Coast) and Spotsylvania Towne Centre, located in Spotsylvania County adjacent to the city line. Major employers include the University of Mary Washington, Mary Washington Healthcare, and GEICO. Many Fredericksburg-area residents commute to work by car, bus, and rail to Washington and Richmond, as well as Fairfax, Prince William, and Arlington counties. Source From Wikipedia
Counties we Service